U.S. Maritime Administrator Visits Vinik Marine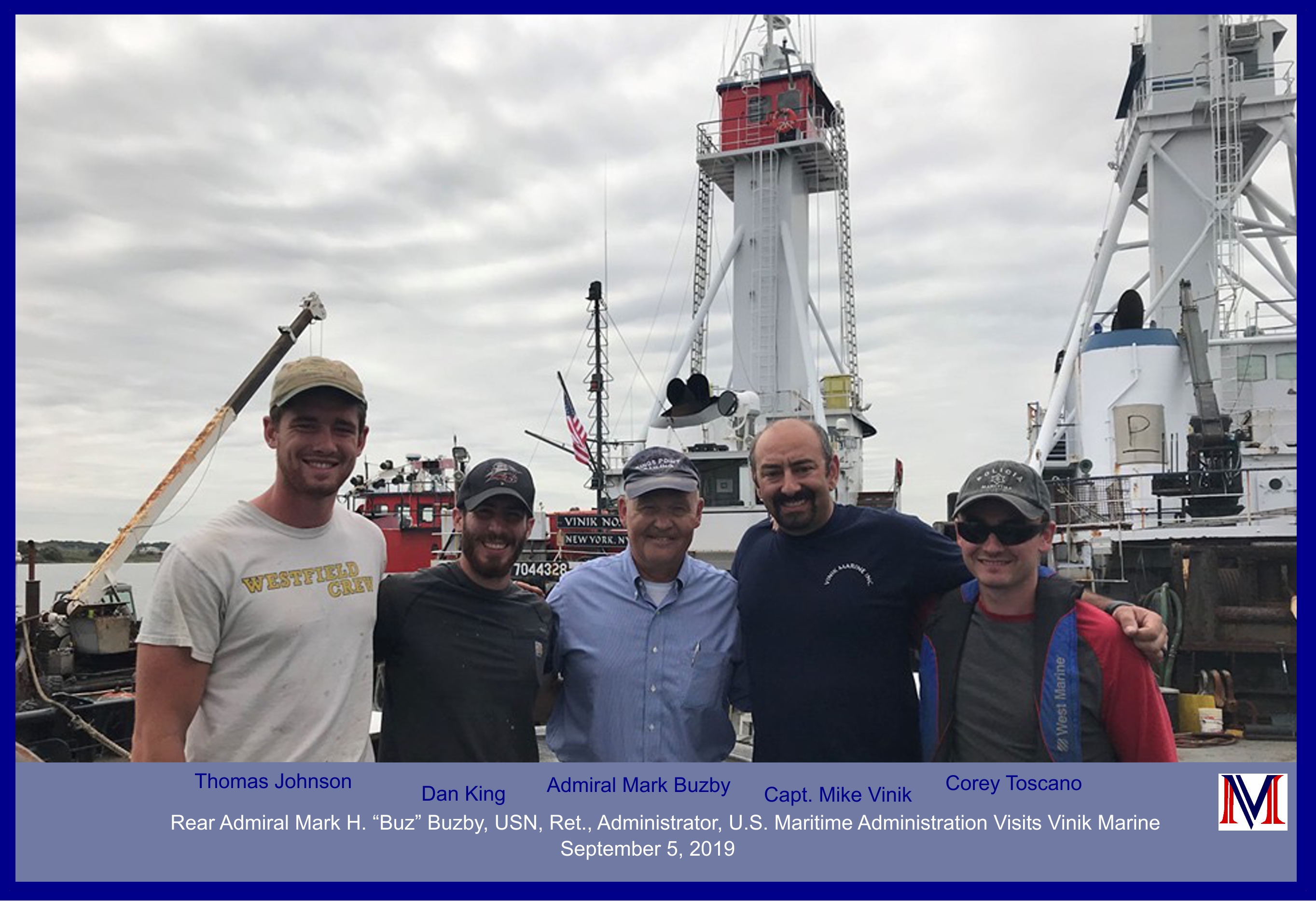 September 5, 2019
Captain Mike Vinik and Vinik Marine, a maritime (commercial marine) tug company, were honored today with a visit by Rear Admiral Mark H. "Buz" Buzby, USN, Ret. (military marine), Administrator of the United States Maritime Administration of the U.S. Department of Transportation.
Admiral Buzby had read of Mike and Vinik Marine in John Konrad's July 22, 2019, gCaptain.com Interview on Vinik Marine and decided to visit and learn more about tugs and the tug boat business.
Crew members Thomas Johnson, Dan King, Corey Toscano joined Capt. Vinik and Admiral Mark Buzby in their tour and tug boat ride.

© 2019, www.vinikmarine.com/buz.htm